Get Emergency Alerts
Get alerted about emergencies and other important community information by signing up for our AC Alert System. This system will provide you with critical information quickly in a variety of situations, such as earthquakes, fires, severe weather, unexpected road closures, missing persons and evacuations of buildings or neighborhoods. You can select to receive notifications for your home city, work location, and other sites of your choice on your home, mobile or business phones, email address, text messages and more. AC Alert is a unified system for Alameda County residents, businesses, and visitors. We are in partnership with Alameda County agencies and our 14 cities.
Subscribe

Get Twitter Alerts
Follow our Twitter feeds to get the latest updates.
Follow us on Twitter
and stay up-to-date with our alerts!
Get Prepared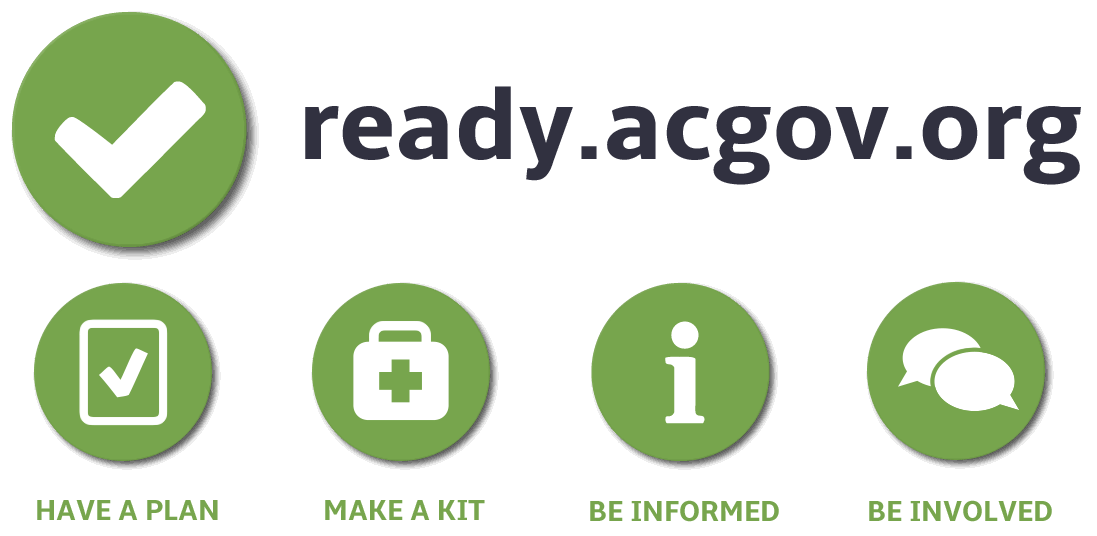  Emergency Hotlines
Dial 9-1-1!
Always call 9-1-1 for life-threatening emergencies.
Suicide Crisis Hotline
1-800-309-2131
Report A Gas Leak
CALL 9-1-1 or CALL PG&E at (800) 743-5000
Missing Children Hotline
1-800-222-FIND (1-800-222-3463)
Eden I&R
(888) 886-9660 or visit their website.
 Departments