The WINNERS are...
Best Solution Supporting the All In initiative...All In for Cal Fresh
This app was created as a pre-screening tool to help determine CAL Fresh Eligibility facilitating program enrollment and care management for participating community based organizations (CBO's).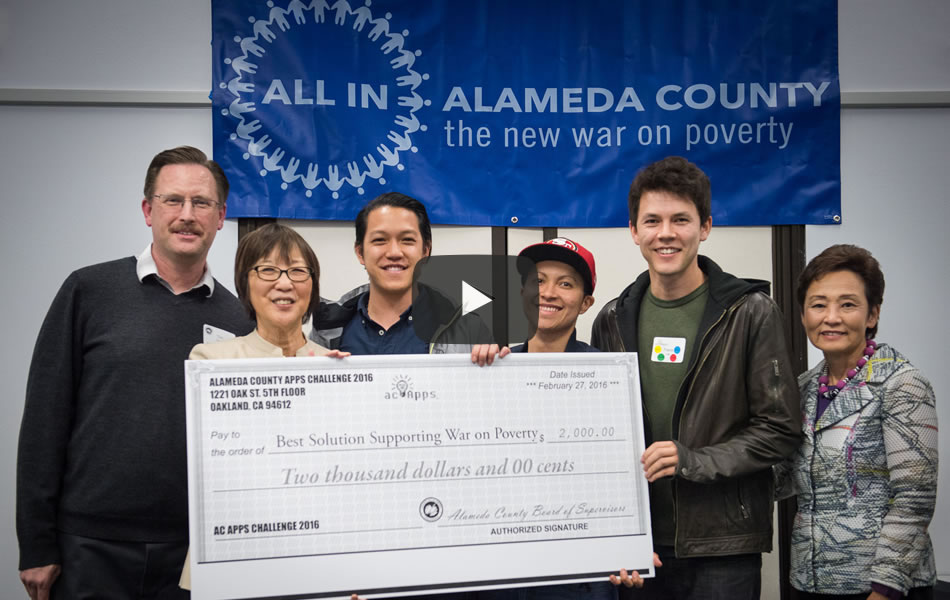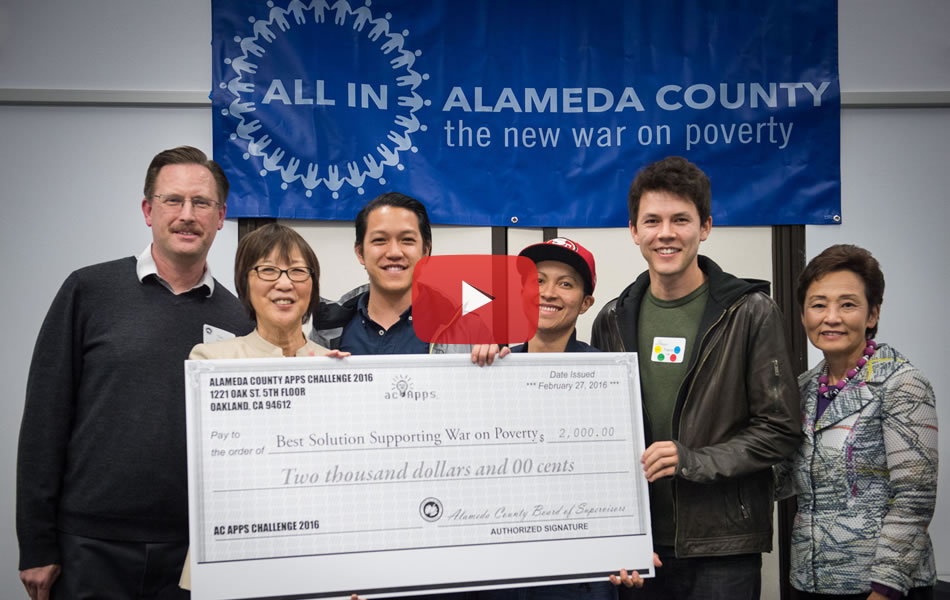 Best Use of Open Data...Trash Talk
An app that empowers neighborhoods to cleanup illegal dumping. Trash Talk is a community building platform that engages low-income Alameda County Residents to help clean up their neighborhood while providing job skills for future employment opportunities by partnering with the Public Works Agency.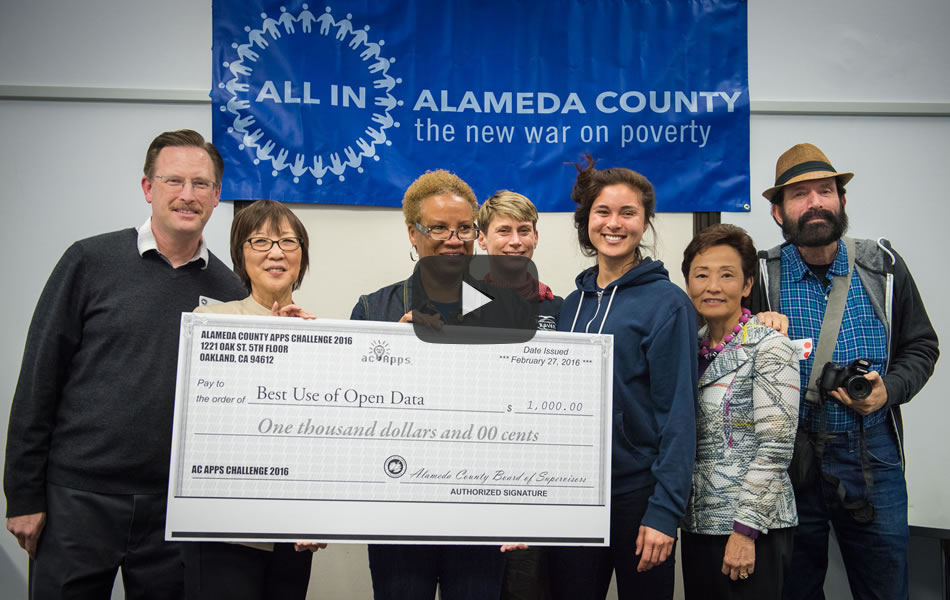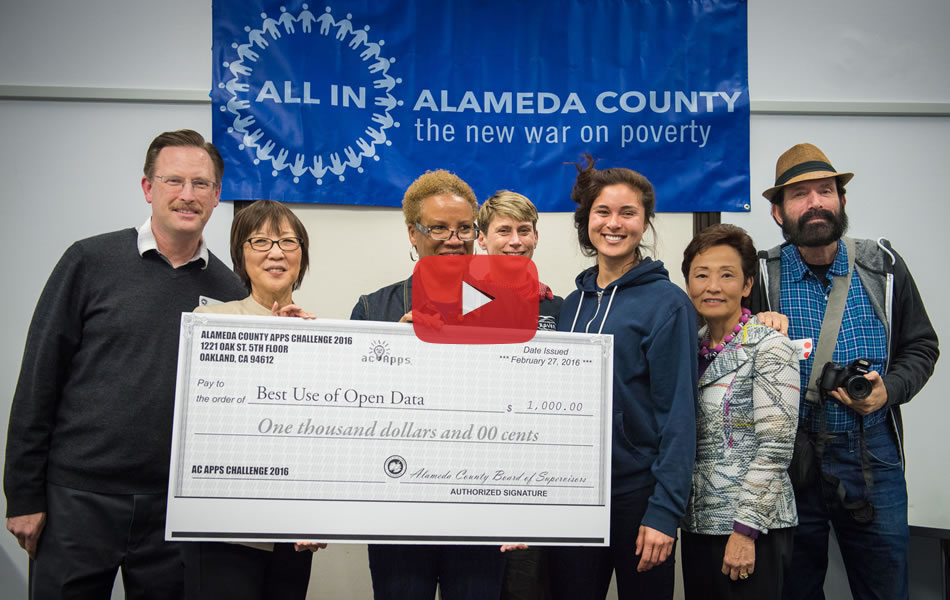 Best Mobile/Web app...AC Pave My Path
An app/website that provides 8th-12th graders a personalized approach in providing the requirements necessary to graduate high school and attend college. This is an app that puts all education/career questions and solutions only a fingertip way.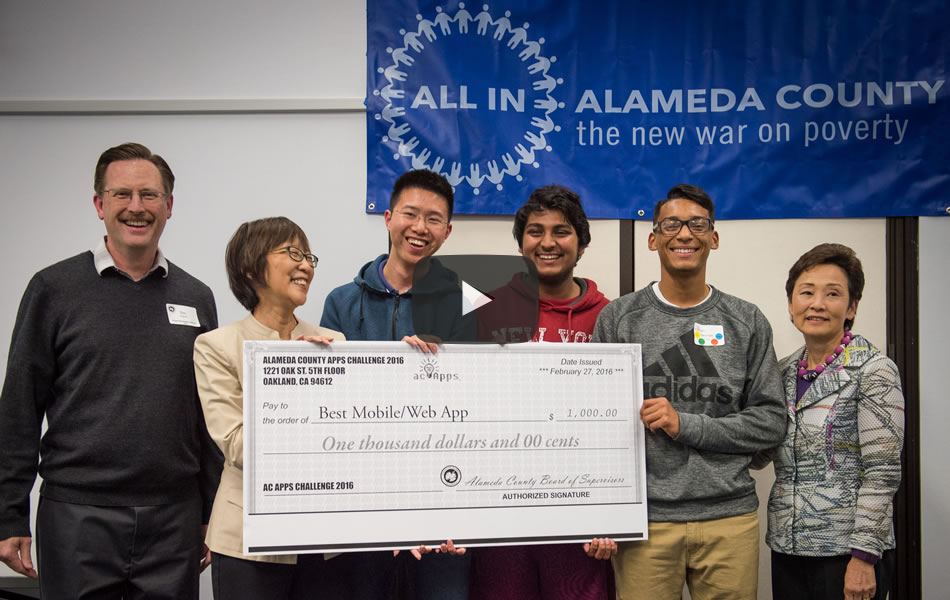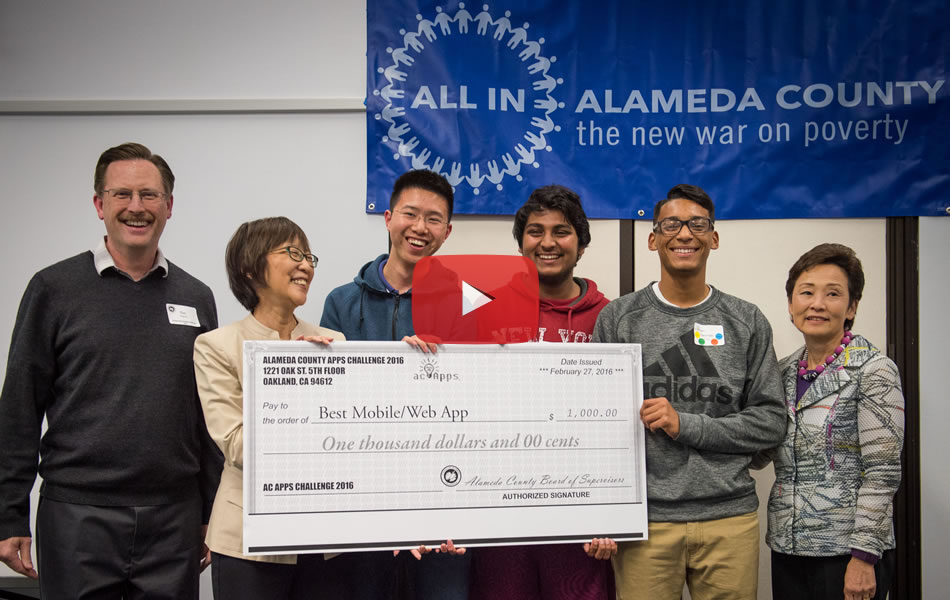 Some Honorable Mentions...
Fit to Fight
A website/app with the goal of encouraging an active lifestyle by providing users the ability to track their health and goal incentives to donate money to help the underserved stay healthy. Take a step in the right direction and get fit to fight for others.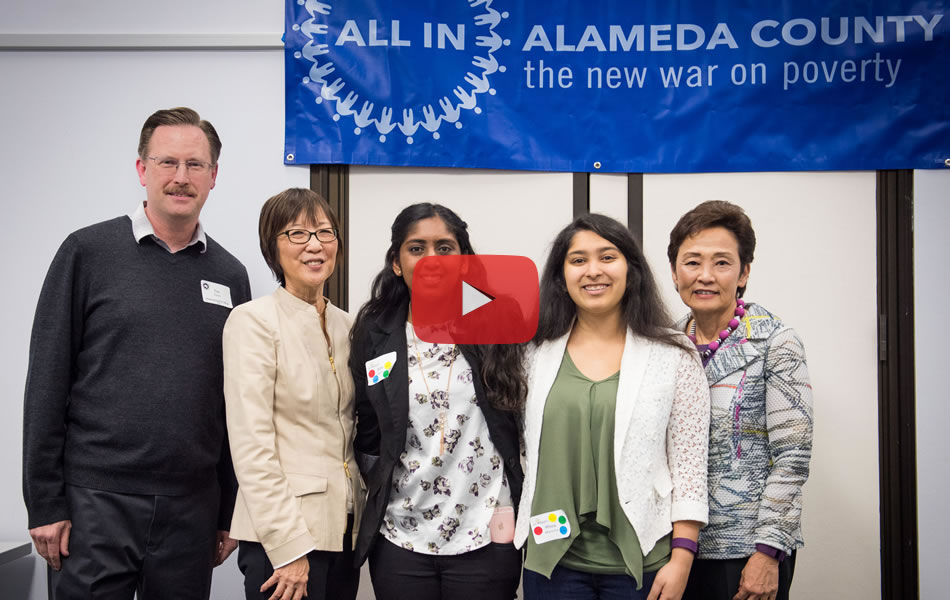 VARS
Helping those in poverty help themselves by providing a centralized place to search for vital information like phone numbers, and locations for foodbanks, child support services, medical benefits, and more.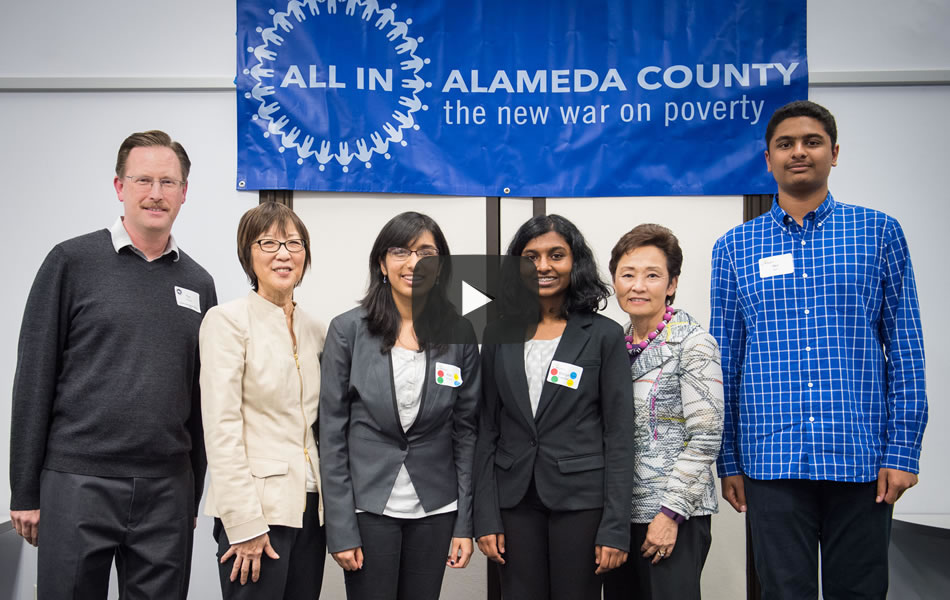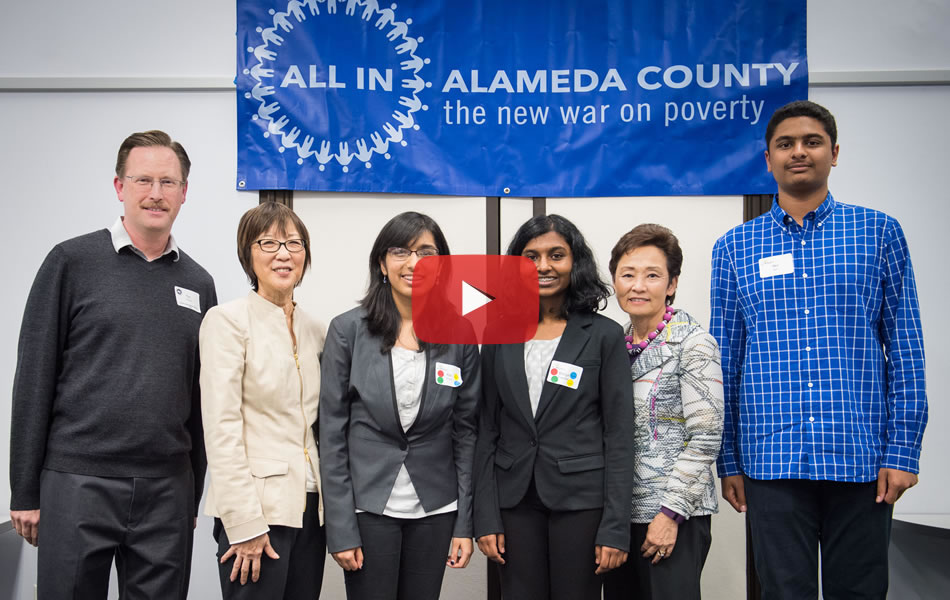 Health Connect
An app designed for people in poverty who need help accessing preventative health care and vaccinations. Our app allows the people to see which health clinics have the quickest wait times and are close to their location. Health Connect. Don't Neglect.