Fitness & Nutrition » County-Sponsored Programs » Active For Life
Active For Life

Active for Life is Alameda County's annual employee fitness & nutrition initiative. It is a fun, flexible 12-week program designed to help Alameda County employees improve their health and well-being.
---
is the online component of Active for Life that captures the excitement of tournament basketball and makes good health fun.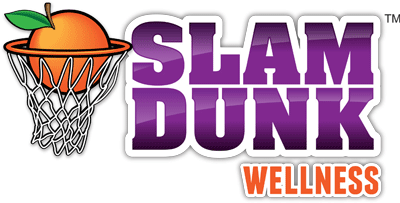 ---
What's involved in participating?
Join a team of 5 players and compete in 1-on-1 match-ups each weekday
Shoot for 7 daily habits to earn points for your team
Check the scoreboard and schedule for daily match-ups and team standings
Wear your complimentary T-shirt and show team spirit!
Participate in team events: Fitness Walks, Healthy Potlucks, Instant Recess, Take the Stairs Day
Reach your goal & win prizes!
To participate:
Register at alamedacounty.goslamdunk.com starting May 28
Join a team by June 7 and start scoring points on June 11
---
Active for Life at AC Gov Active for Life at AC Gov! is designed and presented by Wellness Works at Alameda County, a program of the County Administrator's Office Risk Management Unit. Slam Dunk Wellness™ is provided by the HRS Employee Benefits Center through Kaiser Permanente.
For more information contact:
Alameda County Employee Wellness Program
(510) 271-5185 (2-5185)
Email us