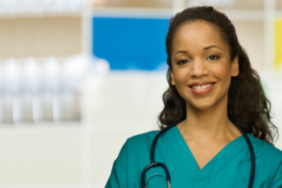 Disease Management and Prevention
To assist you in taking charge of your health and improving the quality of your life, the information, links and resources on this page are designed to assist you in the prevention and management of disease. Managing illness involves making lifestyle choices and using prescribed medical treatments to be as healthy as possible. Be sure to consult your health care provider for specific medical advice, diagnosis, and treatment.
Programs And Resources Available Through Your Health Plan Provider
A wide array of programs, classes and resources designed to assist Alameda County employees in preventing and managing chronic illness are available through your Health Plan provider. Click here to see an overview of the services provided by each medical carrier and links to the member websites.
County-Sponsored Programs
HealthWorks Pilot Program
Kaiser Permanente and Alameda County have teamed up to bring HealthWorks to Alameda County employees to improve the lives of employees by reducing the health risks associated with obesity and diabetes.
HealthWorks is a pilot program that was offered to the employees of the Social Services Agency, Health Care Services Agency and the Sheriff's Office who met the following criteria:
Kaiser Permanente member (enrolled on the County Kaiser Permanente Plan)
BMI > 25 or at least 30 lbs. overweight and/or
Diagnosed with diabetes and
Ready to make lifestyle changes
Interested employees completed an application and were selected in December 2010 to participate in this pilot program and will be participating in wellness screenings and health promotion programs throughout 2012.
Mayo Clinic Comprehensive Disease and Prevention Guide
More than 3,300 physicians, scientists and researchers from Mayo Clinic share their expertise to empower you to manage your health.