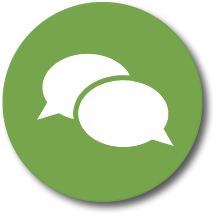 Get Involved
Now that you're fully prepared for a disaster, why don't you volunteer to help others? Listed below is a list of trainings, organizations, and other opportunities for you to strengthen your community.
In addition to what is listed here, you should also consider becoming part of a phone tree to quickly relay information during an emergency, and helping others make their own emergency plans.
County Resources
Alameda County Fire Department

The Fire Departments of Alameda County, the City of Alameda, Fremont and Livermore/Pleasanton have deployed PulsePoint, an innovative, GPS powered app which will allow community members to provide life‐saving assistance to victims of Sudden Cardiac Arrest. Download here.
Alameda County Sheriff
Alameda County Public Health Department
* Portable Document Format (PDF) file requires the free Adobe Reader.
** Microsoft Word (DOCX) file requires the free Microsoft Word Viewer.