On-site classes offered through
the Alameda County Training & Education Center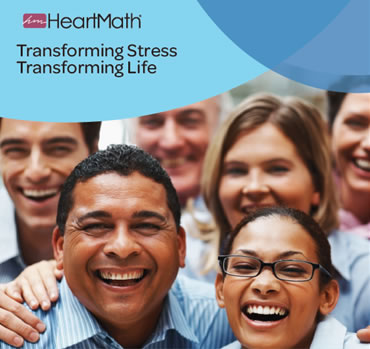 The HeartMath® System for Building Resilience and Revitalizing Performance
Evidence-based program to:
Reduce fatigue, anxiety, depression, irritation, aches and pains
Increase vitality and an overall sense of well-being
Transform stress in the moment, even under pressure
Become a more effective communicator
Enhance your ability to think clearly and make better decisions
Transforming Stress, Transforming Life
is a dynamic, interactive workshop designed to improve resilience, health and emotional well-being, while dramatically reducing stress.
How the Program Works
The Transforming Stress Transforming Life training consists of two 3-hour classes that address the key issues that cause stress and affect resilience, bringing more ease and balance to your life – at work and at home.

All participants will receive the emWave2 Personal Stress Reliever to use during the two weeks between Session One and Session Two. This is a powerful, handheld device the size of an IPhone that provides instant feedback and training on how to recalibrate your system. Recorded sessions with your EmWave2 can be uploaded onto your computer for further viewing and tracking with included software.
You will also be enrolled in a 12 month alumni program with online resources, e-reminders, emWave instructional webinars, videos and tech support.
The HeartMath workshop consists of two 3-hour classes, held two weeks apart, from 9am to Noon, as listed below. Attendance at both sessions is required and participation must be approved by your supervisor.
HeartMath Training Schedule for 2013 (All classes 9am – Noon)
January 14 & 28 (Monday)
March 13 & 27 (Wednesday)
April 10 & 24 (Wednesday)
May 9 & 23 (Thursday)
August 16 & 30 (Friday)
September 9 & 23 (Monday)
December 2 & 16 (Monday)
To register for this class:
Alameda County Employees
Go to the Alcoweb Intranet Home Page
Click on FOR YOU/Training/Alameda County Learning Center

Log in
Enter Stress into the search box under Catalogs
Click on the class name and apply
Other Interested Parties
Please call the Training & Education Center at 510-272-6467.