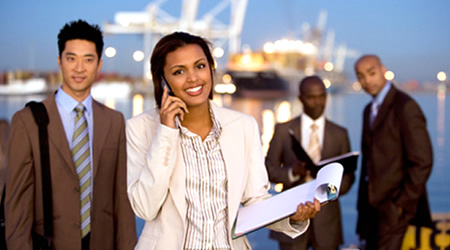 About Us
In 1995, three concerned leaders in the Oakland community convened a work session to determine how to best approach the issues impacting small businesses. At their initial meeting, Chuck Foster, then-Executive Director of the Port of Oakland, Keith Carson, Alameda County Board of Supervisors and Nate Miley, Oakland City Council decided it was time to take action.
Through their efforts the Oakland Interagency Alliance (OIA) took shape and formulated a mission and goals. The mission was to try to provide greater access to information and contract opportunities for local businesses. Participation was limited to jurisdictions or special districts headquartered in Oakland.
After a few years and several successful events and collaborative efforts, the OIA broadened its scope to include any regional jurisdiction or special district within the area and changed its name to the East Bay Interagency Alliance (EBIA).
Contractors and vendors face a difficult landscape competing for contracts due to economic challenges, legislative changes, and a recessionary economy. EBIA works to mitigate contracting and certification challenges, and recommend specific, solutions oriented, support and direction.
Partners