Welcome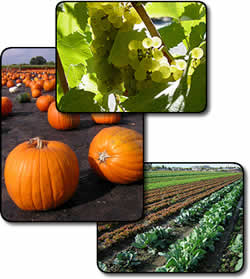 The Alameda County Department of Agriculture / Weights and Measures promotes the Alameda County agricultural industry, protects the environment and the general public, and provides buyers and sellers a fair marketplace. We are the local enforcement authority for the California Department of Food and Agriculture and the California Department of Pesticide Regulation.
Our mission is to:
Ensure the safe and responsible use of pesticides by farmers, pest control operators, government, industry, and the general public.
Prevent the introduction, establishment, and spread of harmful insects, plant diseases, weeds, and other pests.
Ensure that commercial transactions based on weight or volume are performed on accurate and appropriate equipment.