Welcome to the Economic & Civic Development Website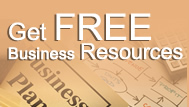 Open For Business Videographer RFP Click Here
The Economic & Civic Development Department (ECD), formerly the Alameda County Redevelopment Agency, is responsible for promoting and implementing economic development and community investment in the unincorporated communities of Alameda County. Activities include business attraction, retention and expansion; small business education and technical assistance; customer attraction; and site selection. ECD also coordinates implementation of capital public investments formerly planned by the RDA.

01/15/2019

Open for Business Videographer RFP

Quotes for this work are due: Monday, February 11, 2019 at 5:00 PM.

None at this time.