Following recommendations from Federal, State and local officials regarding COVID19 (Coronavirus), Planning Department services will be temporarily limited.
For updates regarding the COVID19 situation, please visit the Alameda County Public Health website for more information.
Upcoming Meetings
News Update

COVID-19 Temporary Outdoor Activity Application
Tobacco Retailer License (TRL) Ordinance
Commercial Cannabis - Medical and Adult Use
Award of Excellence
The Community Development Agency's Planning Department has received an Award of Excellence for Economic Planning and Development from the American Planning Association, California Northern Section for the Ashland and Cherryland Business District Specific Plan (ACBD SP) and Development Code Update. The Final ACBD SP Update was adopted unanimously by the Alameda County Board of Supervisors on December 8, 2015. The ACBD SP was funded, in part, by a grant from the Association of Bay Area Governments (ABAG) and the Metropolitan Transportation Commission (MTC). The County led a multi-faceted outreach program that embodied the community's vision to revitalize the Ashland and Cherryland Business District and would remain flexible and adaptable over time.
The objective of the ACBD SP Update was to develop a community-driven vision and implementation plan for the Plan Area and focus on economic revitalization through place-making, innovative implementation strategies, and robust community participation. To catalyze change and attract new development the ACBD SP Consultant Team developed a character-based land use framework prioritizing development at three mixed-use districts. An implementation plan that focuses on strategies such as developing a form-based code, marketing the Plan Area's unique cultural cuisine and agricultural history, attracting "third place" businesses, embracing the auto-oriented businesses, encouraging temporary uses including pop-up shops, creating complete streets, encouraging multi-modal transportation, and streamlining entitlements.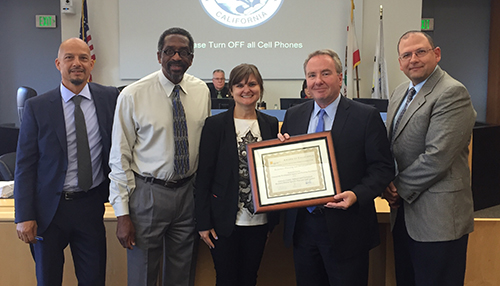 Main Office
224 West Winton Avenue, Rm. 111
Hayward, CA 94544
Phone 510.670.5400 | Fax 510.785.8793

Hours: Mon - Fri 8:30am - 5:00pm
Weekends & Holidays Closed
Permit Center
399 Elmhurst Street, Suite 141
Hayward, CA 94544
Phone 510.670.6557

Permit Processing Hours: M/T/Th/Fr 8:30am - 4:30pm
Wed 9:00am - 4:30pm, except 1st & 3rd week of every month 11:00am - 4:30pm
East County Office
Martinelli Center
3585 Greenville Road
Livermore, CA 94550
Phone 925.960.9486

Hours: THU 9:30am - 12pm, 1pm - 3:30pm
Appointments are available - contact the Main Office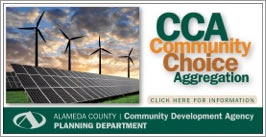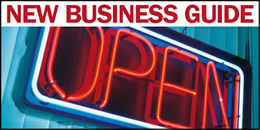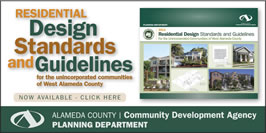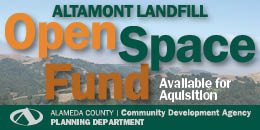 Planning Department plans and oversees new development and redevelopment plans; creates policy for land use; and regulates, monitors and enforces County Zoning Ordinance, Subdivision, and other ordinances. The Planning Department performs municipal-type land use regulation functions for unincorporated areas of the county, ensuring compatible land use for the nearly 136,000 citizens within its jurisdiction. The Planning Department protects and enhances the quality of life in our communities by:
Creating specific area and general plans with community participation, thus guiding the development and conservation of the county's unincorporated areas.
Planning and building existing and new communities utilizing in-house policy, environmental assessment and site design review expertise.
Enforcing the General Plan and the zoning ordinance and responding to citizen-initiated concerns about land use.
* Portable Document Format (PDF) file requires the free Adobe Reader.
** To view Microsoft Office Word, Excel, or PowerPoint documents, you can download a free trial version of Office 365. Per Microsoft, you will be able to continue viewing files even after the trial has expired.