Upcoming Meetings
News Update

Proposed Ordinances - Medical Cannabis Dispensaries and Cultivation
Main Office
224 West Winton Avenue, Rm. 111
Hayward, CA 94544
Phone 510.670.5400 | Fax 510.785.8793

Hours: Mon - Fri 8:30am - 5:00pm
Weekends & Holidays Closed
Permit Center
399 Elmhurst Street, Suite 141
Hayward, CA 94544
Phone 510.670.6557

Hours: M/T/Th/Fr 8:30pm - 5:00pm
Wed 11:00am - 5:00pm
East County Office
Martinelli Center
3585 Greenville Road
Livermore, CA 94550
Phone 925.960.9486

Hours: TUES 9:30AM - 3:30PM
Appointments are available - contact the Main Office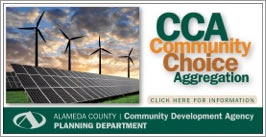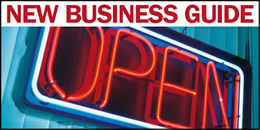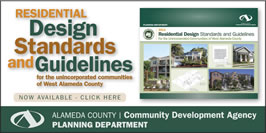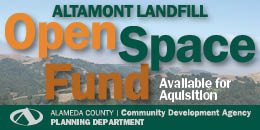 The Planning Department plans and oversees new development and redevelopment plans; creates policy for land use; and regulates, monitors and enforces County Zoning Ordinance, Subdivision, Surface Mining, Neighborhood Preservation, and other ordinances. The Planning Department performs municipal-type land use regulation functions for unincorporated areas of the county, ensuring compatible land use for the nearly 136,000 citizens within its jurisdiction. The Planning Department protects and enhances the quality of life in our communities by:
Creating specific area and general plans with community participation, thus guiding the development and conservation of the county's unincorporated areas.
Planning and building existing and new communities utilizing in-house policy, environmental assessment and site design review expertise.
Enforcing the General Plan and the zoning ordinance and responding to citizen-initiated concerns about land use.
* Portable Document Format (PDF) file requires the free Adobe Reader.