Commercial Agriculture
Wine Growers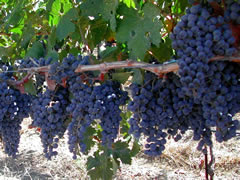 The Livermore Valley WineGrowers Association (LVWA) invites Bay Area residents and visitors to experience the rich winemaking tradition, climate, soil and geography of the Livermore Valley wine country. Sharing the picturesque canyons and ridges of the valley is the welcoming sight of 5,000 acres of vineyards and 24 wineries with more to open. The region is experiencing a wine renaissance harking back to the golden years of early California wine history. Other wineries not affiliated with the Livermore Wine Association can be found in the cities of Alameda and Berkeley.
For information on the Livermore Valley Wine Country, please visit their website:
DOCUMENTS:
RELATED LINKS:
These Alameda County wineries are not affiliated with the Livermore Valley Winegrowers Association.